We invite everyone who cares about the fate of orphans to get acquainted with the results of online interviews with Valentina Berezina, head of the adoption and family education department of the Service for Children and Families of the Kyiv City State Administration and executive director of ICF «Good People» Ivanka Bed. Interview was held as a part of the «Good Experts on air» fund project. It aims to spread information and familiarize with different stories of people who change the world, serving in areas such as working with families, working with volunteers and working with children.

Valentyna Oleksandrivna Berezina is an activist with enormous experience, as she has been working in the field of children's rights protection since 2001! Therefore, the expert was able to easily answer a number of similar questions: What are the myths about the adoption of children in Ukraine? How much does it cost an average citizen to take a child from a boarding school? What to do if you want to adopt a child?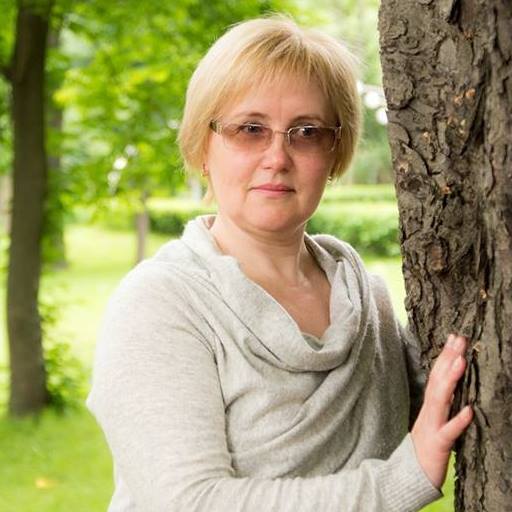 What are the TOP-3 myths about adoption in Ukraine?

The speaker listed the main warnings related to the adoption of children from boarding schools and explained why the myths are just myths.

Thus, according to experts, the most common ideas about adoption are:


1. It is impossible to adopt a healthy child for free.

Mrs. Berezina immediately noted that according to the law, the adoption of children in Ukraine is free of charge, and in case of its violation, both parties are responsible — the one who provides the funds and the one who receives them.


2. It is extremely difficult to adopt a healthy child and you need to go somewhere and negotiate with someone.

To find out credible information about the child, according to Valentina Alexandrivna, you should go to the website of the Ministry of Social Policy or contact the relevant services. So far, information about all children who are to be adopted in Ukraine is available on Internet resources.


3. Such children should not be adopted and accepted into the family, because they have a disturbed psyche and poor heredity, so their adoption can be dangerous.

The official explained that such fears and warnings arise in people when they are thinking about adoption, but there are special courses, where potential adopters can be prepared to adopt a child.


«I think this myth can best be dispelled by listening to a candidate training course, reading the relevant literature about what is the psychology of orphanhood in general, and that these children are the same children as ours, who are raised in families and every child also dreams about a family.»

The executive director of the foundation also shared her own story: she told how she discovered volunteering in 2016, dreams about adopting a child and starting her own family-type orphanage (in which we wish her success and declare our full support!). It is not for nothing that Ivanka mentioned her own way of serving children, because the following question sounded like this:


What children can be adopted in Ukraine?

We learned from Mrs. Berezina's answer that it is possible to adopt a child from 2 months to 18 years old, but there is one interesting fact: even adults can be adopted by Ukrainian legislation.

Interestingly, not all children in boarding schools can be adopted. According to the interlocutor of the Good People representative, specific legal grounds are needed for adoption.

What is the basis for accepting a child from a boarding school into your family? Is the noble desire not enough?

It turned out that in Ukraine you can adopt:
— an orphan (this requires the presence of appropriate documents — death certificates of parents);
— a child whose parents are deprived of parental rights (there must be a court decision);
— a child whose parents have been declared incompetent or missing (this is also determined by a court decision);
— a child whose parents have voluntarily consented to the adoption of their children (such a right is actually granted by Ukrainian law).

For ordinary citizens, information about all these children is partially available on the official website of the Ministry of Social Policy in the «Children» section.


Are there situations when parents, who have been deprived of parental rights, due to certain circumstances correct their shortcomings and try to return their child, who has already been adopted to another family?

Adoption in Ukraine is regulated by the court and after it has made its legal decision, the situation becomes irreversible:


«Adoption in Ukraine is an acceptance of a child into the family as daughter or son and it is carried out exclusively by court decision. As for the rights of parents who have been deprived of their rights. Can they bring back a child who has been adopted? By no means. From the moment the court decision comes into force, it is impossible to return anything.»

However, if the court has not yet ruled, the child is on the register, or even after the candidates have met the child and the case is determined, the court proceedings are still pending, in case the parents apply for parental rights, the court suspends the adoption process and begins consideration of parents' appeals. Nevertheless, such treatment does not mean the return of the child:


«We have had cases when at the stage of hearing the case in court, there was a request from the biological parents to return them to upbringing of the child. In this case, the children's services carefully examines whether the parents have eliminated all the reasons for which they were deprived of parental rights, and necessarily such parents should not just apply to the children's services for the possibility of return, but to apply to the court on their own to restore their rights,» said Mrs. Berezina..

Next Ivanka asked her interlocutor about open and closed adoption (an amendment to the UN Convention on Child Rights, which stated that adoption in Ukraine should be open) and what kind of adoption Ukraine actually has.

Mrs. Berezina turned out to support the CEO in her judgment on the importance of open adoption, as the child has the right to know his or her origins and history. The question remains how exactly the parents will tell the child about its roots, given its psychological state, age and so on. In addition, it is the closest people who have to tell the truth.

Interesting fact: according to Valentina Berezina, there is a myth that when meeting a biological parent, a child may immediately want to return to them, but in reality, if such cases occur, it is most often when the child learns about his origin from strangers. Therefore, you should not hide the truth, whatever it may be. You just have to find the right words!

It is also important to know that upon reaching a certain age, a child has the right to apply to public authorities and receive information about his or her biological origin.

If adoptive parents have difficulty explaining the origin to the child (it is not easy after all!), Mrs. Berezina advises to contact psychologists who specialize in the psychology of orphanhood and get advice on their specific situation, taking into account the characteristics of the child.


Valentyna Berezina also told about the real number of orphans in Ukraine — that is, those children who have legal grounds to be adopted.

Sorrowful statistics: there are about 17,000 such children today, and new children appear every day who are on the register. There are now about 400 orphans in Kyiv.


Who are these children?

These are children from 2 months to 18 years old, more than 200 of them are placed in family care and are in foster families, a significant part are in foster families and family-type orphanages.

Mrs. Berezina recalled another myth related to the adoption of children:


«By the way, there is another myth that if a child is in a foster family or family type orphanage, it is impossible to adopt him. No, these children can be adopted if there are legal grounds.»

Unfortunately, there are orphans who have health problems, but it is even sadder that very few people pay attention to them and show a desire to adopt them. These children from 7 to 18 years old are in special institutions for children with disabilities. Adoption of such children, as Mrs. Berezina points out, is rather an exception. She can recall that such an event took place in Kyiv about 8 years ago: relatives adopted a seriously ill child.


«In addition, there are children who are in the orphanage. There are two such orphanages in Kyiv. There are about 50 children, which can be adopted. The age of these children is from birth to 5-6 years. This is the most sought-after category of children among adoptive parents.»

Every other child, unfortunately, has complex diseases, which the citizens of Ukraine are not ready for, due to financial difficulties. Such children are very rarely adopted.

A good fact: today children under 10 years old, who have diseases to be treated, have been adopted more often, even together with their siblings!

Ivanka drew attention to the rather acute topic of quarantine these days:


«Due to the fact that the number of crisis families has increased significantly, I have a question: has the number of status children changed during quarantine? Have there been families who have said they cannot manage and cannot stay parents?»

Valentyna Berezina answered that, fortunately, such a serious mass crisis is not observed. However, some difficulties in the field of adoption still appeared:


«These two months have had a significant impact on the placement of children, and we should ensure, according to the law, their right to family upbringing. For the period of quarantine the establishment of contact and issuance of referrals stopped. The number of children has increased significantly and we hope that the gradual exit from quarantine will give us the opportunity to take care of the problem of each child and recover everything that was lost in two months,» said the speaker.

The interlocutors also addressed the sphere of volunteering. When asked about the need for volunteers for the activities of the institution headed by Valentina Alexandrivna Berezina, she said that involving volunteers in the adoption process is impossible. However, there is a need to help promote adoption and disseminate information, debunk myths, and inform about various forms. Besides adoption, there are other ways to help children — guardianship, foster care, orphanages, mentoring, patronage care, etc. All of this is on the shoulders of volunteers and philanthropists who want to get involved.


«We need to focus on not just coming to the boarding school with gifts, which we talked about a lot, but more on how to help the child leave this institution,» — summed up Mrs. Berezina.

They also talked about how to help and prepare a person who has recently become acquainted with the adoption process.

It is important to know that a child can be adopted not only by a family, a single man or woman can also adopt a child. In order to learn all the nuances of the adoption process, a person should seek advice from the child service. Such services exist in every district administration and they have specialists who deal with adoption. The specialist must also provide a list of requirements, which, according to Valentina Berezina, is not significant.

Such requirements include proof of the candidate's health, no problems with the law and a criminal record (people convicted under certain articles are not allowed to adopt children even after the conviction has been expunged), information on housing and appropriate living conditions for children.




At the end of the conversation, Ivanka asked about the support of adoptive parents.


«If we are talking exclusively about adoption, according to the law, until the child reaches the age of adulthood, the children's service monitors the conditions of detention of children. During the first three years after adoption, the specialist visits the child every year, and later — every four years until adulthood,» Mrs. Berezina explained.

The speaker also reminded that there are often various problems in the upbringing of children who have been adopted, which should not be ignored. In case of difficulties, Valentyna Berezina advises to ask psychologists, centers of social services for families and youth and private psychologists. In Kyiv, quality consultations can be obtained from psychologists of the City Center for Children.

After listening to the interviews of Ivanka Bed and Valentina Berezina, we can say that despite the existing problems and certain difficulties, the state of affairs with child protection is quite comforting and the law is always on the side of children.